Understanding basic dcc wiring is one of the most important skills for model train beginners to acquire to ensure that their locomotives run smoothly and at the speed they want to achieve their ideal railroad layout.
What is DCC?
DCC stands for Digital Command Control. It is a system where digital commands are sent to the locomotives through the rails.
Benefits of DCC Wiring
DCC is allows independent control of multiple locomotives without complicated wiring, toggle switches or power packs
DCC provides for digital control of turnouts and signaling
DCC allows for sounds, block detection, momentum control and ability to latch together various locomotives
DCC is an NMRA standard, which means that locomotives that use decoders from different model train manufacturing companies can be used with any DCC system
How did model trains move before DCC?
The standard way model trains use to run was by varying voltage and polarity on the rails to create different speeds and directions of the trains. By controlling model trains by voltage, the higher the voltage the faster the locomotives moves and the lower the voltage the slower it moves.
How was direction controlled?
If the right rail is positive with respect to the left rail, the locomotive moves forward, if it is negative, the locomotive moves in reverse.
Biggest mistake model train beginners make with DCC wiring is mixing DC and DCC can ruin your DCC electronics by potentially frying them. Don't combine both!
How to choose the right starter set for DCC wiring?
Buying a starter set will give you everything you need right out of the box and be more cost effective than buying individual items. Your starter set should include the command station, booster and throttle. Some sets combine the command station and booster together.
Choosing which DCC brand to use is very important. Usually the command stations and throttles are not interchangeable between manufactures. Make sure the brand you choose offers upgradable systems, to allow you to grow with your needs. Also, try to find a brand that allows for computer inference to use in the future for computer automated signals; automation and even programming sound decoders.
Find a brand that employs a full featured throttle network
How much power do you need?
Most starter sets come in amperages ranging from 2.5 to 8amps
Calculating track length is not necessary for power, the track does not consume power, it just delivers it
HO scale layout will need the least amount of wiring, S or O scales will need double compared to an HO scale
Too much amps can cause serious issues, such causing a short, derailments at turnouts and damage to your locomotives, so pay as you grow and don't purchase the largest power supply or booster
Types of Wiring for DCC
The two types of DCC wiring is solid and strange. Solid wire is a single wire thread and connects easily to screw terminals. Stranded wire is multiple threads and can short circuit easier if one of the strands touches another terminal.
More DCC Wiring Tips
The following is a list of items that can be purchased to expand your layout. These are ideas to keep you on track to running your locomotives. You can pick and choose from below which best suits you.
The starter set is just that, a starter set. It gets you moving a train. But, if you have a few locomotives, you'll need a few more decoders.
However, before installing that decoder, we recommend you test it with a decoder tester. They typically run about $30 and can be found from various vendors.
If you have a reverse section, you'll need an automatic reverser. Boosters typically have these built in, but if you have a reverse section, it's best to wire that independent of the main track. There are many different auto-reversers from various manufacturers, it's hard to find a bad reverser.
It's fun running trains with friends. You'll need an additional throttle for each engineer. The Digitrax Zephyr lets you use 2 "old-style" DC power packs as 'jump throttles,' so you get 3 throttles for the price of the one Zephyr.
Your need a throttle network to plug those additional throttles into. Each manufacturer has various ways of setting up their network. This typically involved running a wire from the command station to the area(s) where you will want to control the trains. The wire is terminated into a jack that allows you to plug throttles into.
Another big mistake model train beginners make is converting old locomotives to DCC. Converting old locomotives can take a tremendous amount of time!

Equipment for DCC Wiring
When looking at DCC you need to decide if you want all the equipment in one box or as separate components. Different manufacturers have different configurations.
Bachmann, Digitrax and Lenz produce DCC starter kits where the command station and power booster are in the same box. The middle of the range systems tend to come as separate units, as sometimes you may want less control but more power. It depends entirely on your own needs.
Most DCC equipment is compatible with each other. Manufacturers work to a standard which makes DCC user-friendly.
When you buy locomotives that are marked DCC ready, it means the loco has a socket which is ready for a decoder. The decoder can be bought as an extra and plugged straight in to the socket. Decoders can be bought with different functionality. A basic decoder will just operate the locomotive, while another decoder will operate the train, different sounds, lights and smoke feature.
Which DCC system should I buy?
There is a large variety of DCC systems for the beginner. They have their differences and are usually in the $100 to $300 range.
Buying a DCC system is like buying a car. You can research all the specifications, check which dealers close to you provide good after sales service, but you can only really decide by test driving the units. You can do this at your local hobby shop or model train club. Model train shows are also a good place to test DCC systems and you'll often get a better deal from the manufacturers.
Online model train forums are a great place to find people in your local area that may be willing to demonstrate their systems.
How DCC Eliminates Short Circuits and Burnt Out Power Packs?
Power packs will provide a direct current to the track.
This polarizes the rails, making the inside rail positive, and the outside rail negative, in one train direction.
By changing the direction switch or dial of the power pack, the positive rail
now becomes negative, and the negative rail becomes positive, which changes the direction of the train.
The standard way of wiring model railroads is to have the positive on the right hand rail when the locomotive is going forward.
Standard DC (Direct Current) Wiring Diagram
This electrical system is simple when applied to an oval track, or oval within an oval layout operating 1 train.
Start adding turnouts so the train can pass through a loop and enter the main line in the other direction and you have to make electrical adjustments to avoid a short circuit and potentially burning out your power supply.
The answer to this problem is to create isolated electrical sections with separate power packs. Toggle switches are then used to toggle between the
power packs. DCC (Digital Command Control) has eliminated this problem.
DCC Wiring Diagram
With DCC it's as simple as applying a constant voltage to the entire track.
The locomotives are fitted with digital receivers which ignores the track voltage until the digital command control sends a signal to the locomotive's
unique address. The locomotive will then do what it is told from the digital command control.
Because all the locomotives have their own unique address, many locomotives can be operated on one layout with one power pack and much less of a short circuit danger.
DCC Wire Gauge Table
| | |
| --- | --- |
| DCC Wire Gauge | Purpose |
| 22 to 24 gauge wire | Lights |
| 22 gauge wire | Remote Turnouts |
| 18 to 20 gauge wire | Track Feeders |
| 14 to 16 gauge wire | Power Bus |
Keep in mind that If you choose a gauge that's too small for the electrical application that you're applying power to will build up resistance and end up causing it to not functional properly or possible overheat.
Need help answering any of these common DCC wiring questions?
What is a DCC system and can analog locomotives be run with decoders on a DCC system?

How do you convert your analog layout to a DCC system and should you even consider DCC?

Why you need boosters in your system and how to calculate how many locomotives you can run at one time with 1 transformer?

Model trains is not necessarily an expensive habit but beginners who fall prey to the standard trial and error format of learning how to build model train layouts end up losing motivation due to the costs of making errors.
Especially when it comes to wiring, Do not go down this route…spend a few bucks on a guide that will save you hundreds of dollars in the near future. This is the secret that will put you ahead of any other mode train beginners and save you time, money and a whole lot of frustration.
Next, learn detailed step by step directions on the following:
Installing decoders in Locomotives
Programming Decoders
Competitive Equipment Comparisons
Requests to wire your layout not accompanied by generous rewards
Fixing Problems if you already wired it or messed with it. (for any rewards no matter how generous)
Track power bus
Cab bus wiring
Handling common track features – turnouts, reversing loops
Requirements and Installation of DCC Wiring
Basic power and track wiring
The most important part to running smoothly operating model trains is planning wiring ahead of time. To avoid endless frustration due to analog / dc, soldering and trains that stop moving, understanding the dcc wiring is crucial. The best feeling in the world as a model railroader is enjoying a fully operation layout with all the bells and whistles.
To master analog and dcc wiring will take countless hours trying to figure out the exact process for each.
You must know each of the bullet points above to ensure your locomotives do not have erratic stops, derailments or lack of speed on gradients.
Fortunately, you don't have to spend hours and money with trial and error, here's all everything you need to know packaged into one resource.
: YOU WILL ONLY SEE THIS PAGE ONCE. DON'T MISS THIS INCREDIBLE DEAL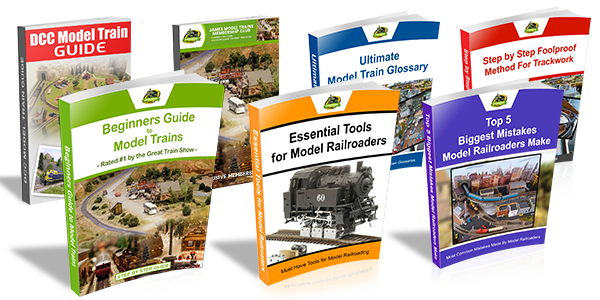 Click Image to View Offer
WARNING: THIS DISCOUNT OFFER WILL EXPIRE
at 11:59 PM on

Today only, I'm offering a rare 48.5% discount on my popular Model Railroading How To system.
In the next 5 minutes you can get my entire system (pictured above) for 48.5% off the normal price.
This complete Model Railroading How To System sells everyday for $97.00… Today you can save 48.5% and get the entire package for just $47!

Here's what to do next:
Model trains is not necessarily an expensive habit but beginners who fall prey to the standard trial and error format of learning how to build model train layouts end up losing motivation due to the costs of making errors. Do not go down this route…spend a few bucks on a guide that will save you hundreds of dollars in the near future. This is the secret that will put you ahead of any other mode train beginner and save you time, money and a whole lot of frustration.
In all of my years, I have found one resource that I've always recommended to the model train beginners I coach on a regular basis. It is the best beginner's book I have ever come across.
In this book you will learn how to:
Repair model trains so you don't have to waste money and time at a hobby shop
Maintain model trains to look as stunning as when you first acquired them
Wire the perfect current flow so all of your trains run smoothly at different speed. This is one of the secrets for creating the most realistic model train layout possible
Convert DC to DCC and have intricate layouts with numerous trains on it, following their daily routes at varying speeds with no power issues
Create terrain and buildings from scratch , this will help you to build the layout of your dreams and save you tons of money on buildings, which are some of the most expensive accessories of a model railroad
Avoid common mistakes that every beginner makes that costs time, money and lots of frustration
Find cheap model train stuff, so you can free up your budget to spend on additional details for your model railroad
Build model train layout plans that will have your railroad looking display ready very quickly
And a ton of other valuable information that would take 10 to 15 different books, sitting on forums threads filtering the amateur hour content from the real deal content from experts. Get all of the information you need to build a model train layout all in one place
I can honestly say that this information guide is the best investment for model train beginners and past railroaders.
The main benefit is the fact that an expert has put everything you ever need to know about building your first model train layout into one place and also provides a "members only" online library of video tips, tricks, and secrets.
It may set you back a few bucks but the information is so valuable that it comes with a 60 Day Money Back Guarantee. This guarantee allows you to get a complete refund if you don't like it. No risk on your end sounds like a no brainer!
View Model Train DCC Book for Beginners – what do you have to lose?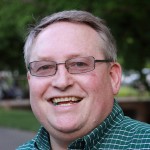 Sincerely,
James "Jim" Reynolds
Model Train Expert