Ready to get started working on the "worlds greatest hobby!?" The beginners guide is designed to help you avoid wasting precious time, money and space. Remember, constructing your first model railroad is an adventure, so get ready for the ride.
In this guide you will learn the THREE major CONCEPTS that beginners must know to get their goals accomplished first time at building a model train layout.
This three part "Model Trains for Beginners Starter Guide" was created to be followed in order. Read each part of the series and remember to answer the important questions before spending a dime on layout benches, supplies and scenery. At the end of the three part series, you can download a more detailed version of the entire guide by clicking the PDF download button below.
Once you have decided on a theme for your model railroad, including the era and time period, for example the Chicago Union Station theme based in the era of the 1930's, your next CONCEPT to figure out is the type of scale to use.
Scales refer to the ratio between the measurement of a model compared to that of the prototype. In other words, what size trains do you want to run? For example, a Lionel locomotive that is 1/48th the size of the real thing is called 1/48th or 1:48 scale. (As it happens, O gauge trains are 1/48th scale.) Sometimes the terms "gauge" and "scale" are used interchangeably even though, technically, they're different. Gauge is the term used to describe the distance between the 2 rails of track. Usually 2 inches is ("standard gauge"). "Narrow gauge" is a term used for rails that are closer together than standard gauge – usually around 0.75 inches.
After deciding on what scale and gauge to use for your model railroad. The next CONCEPT to figure out is the display of your model railroad layout.
The third CONCEPT to figure out for your model railroading layout adventure is the display. In other words, how will you show off your work? where will you show off your layout? And more importantly to who?
Every model train enthusiast has personal inspirations for creating their very own model railroad. For some, it is to remind them of their childhood, such as myself included. For others it is simply to enjoy this magical world of miniature worlds and spend time with their children and grandchildren.
Next, learn detailed step by step directions on the following:
How to pick and build the perfect layout to suit your budget and the space you have available? One that will provide loads of fun for years to come
A full glossary to explain the model train language
All the track cleaning methods explained and what not to do. Easy ways to maintain and keep your layout clean… easily keep your trees and scenery free from dust and cobwebs
The 4 different track options explained and compared to allow you to make an informed decision on what you should be using
The best way to create grassed meadows and fields and fire scenes!
What repairs you should do yourself and when you should use an experienced repairer
The secrets to creating realism and an aged look… how to create rust, mud and tire marks on your rolling stock
Handling common track features – turnouts, reversing loops
How do you convert your analog layout to a DCC system and should you even consider DCC?
How to avoid those frustrating electrical shorts on your turnouts?
The most important part to building a model railroad is knowing exact step-by-step directions for planning, designing and building ahead of time. To avoid endless frustration due to limited space, derailment/wiring issues and wasted time trying to figure out, understanding the fundamental steps is crucial. The best feeling in the world as a model railroader is enjoying a fully operational layout with all the bells and whistles.
To master model railroad building will take countless hours trying to figure out the exact process for each part.
You must know each of the bullet points above to ensure your locomotives do not have erratic stops, derailments or lack of speed on gradients. and is a fully functional realistic model train layout.
Fortunately, you don't have to spend hours and money with trial and error, here's everything you need to know packaged into one resource.
:
YOU WILL ONLY SEE THIS PAGE ONCE.

DON'T MISS THIS INCREDIBLE DEAL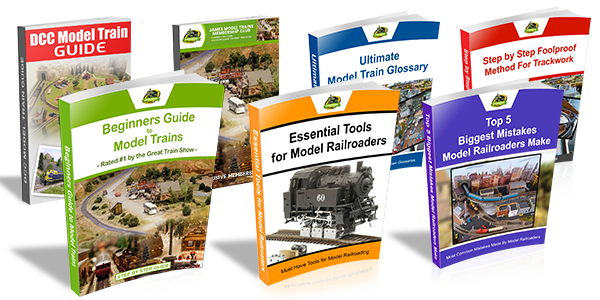 Click Image to View Offer
WARNING: THIS DISCOUNT OFFER WILL EXPIRE
at 11:59 PM on

Today only, I'm offering a rare 48.5% discount on my popular Model Railroading How To system.
In the next 5 minutes you can get my entire system (pictured above) for 48.5% off the normal price.
This complete Model Railroading How To System sells everyday for $97.00… Today you can save 48.5% and get the entire package for just $47!
Model trains is not necessarily an expensive habit but beginners who fall prey to the standard trial and error format of learning how to build model train layouts end up losing motivation due to the costs of making errors. Do not go down this route…spend a few bucks on a guide that will save you hundreds of dollars in the near future. This is the secret that will put you ahead of any other mode train beginner and save you time, money and a whole lot of frustration.
In all of my years, I have found one resource that I've always recommended to the model train beginners I coach on a regular basis. It is the best beginner's book I have ever come across.
In this book you will learn how to:
Repair model trains so you don't have to waste money and time at a hobby shop
Maintain model trains to look as stunning as when you first acquired them
Wire the perfect current flow so all of your trains run smoothly at different speed. This is one of the secrets for creating the most realistic model train layout possible
Convert DC to DCC and have intricate layouts with numerous trains on it, following their daily routes at varying speeds with no power issues
Create terrain and buildings from scratch , this will help you to build the layout of your dreams and save you tons of money on buildings, which are some of the most expensive accessories of a model railroad
Avoid common mistakes that every beginner makes that costs time, money and lots of frustration
Find cheap model train stuff, so you can free up your budget to spend on additional details for your model railroad
Build model train layout plans that will have your railroad looking display ready very quickly
And a ton of other valuable information that would take 10 to 15 different books, sitting on forums threads filtering the amateur hour content from the real deal content from experts. Get all of the information you need to build a model train layout all in one place
I can honestly say that this information guide is the best investment for model train beginners and past railroaders.
The main benefit is the the fact that an expert has put everything you ever need to know about building your first model train layout into one place and also provides a "members only" online library of video tips, tricks and secrets.
It may set you back a few bucks but the information is so valuable that it comes with a 60 Day Money Back Guarantee. This guarantee allows you to get a complete refund if you don't like it. No risk on your end, sounds like a no brainer!
View Model Train Book for Beginners what do you have to lose?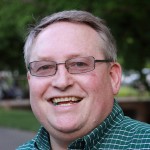 Sincerely,
James "Jim" Reynolds
Model Train Expert