Dear Model Train Beginner,
In this letter, I am going to show you the ONLY two things that matter when building your very first model railroad.
By the end of this letter you will get a real plan of action that will revolutionize how you plan model train layouts. This letter will provide you with more knowledge than spending time reading forum threads, watching videos of layouts or reading do it yourself tutorials.
As a model train beginner, the two fundamental concepts you will learn today, will be the only two things you will need to know to ensure that the rest of your model train experience will go flawlessly in terms of planning. (Building a model train layout is a whole different story and I recommend this guide for the actual execution stage. download it now.
After spending the last 25 years building model train layouts for some of the biggest model train expo's in the United States, I still use this two step strategy while planning my model train layouts. I am sharing this knowledge with you to make sure the "World's Greatest Hobby" lives on for generations and you can share wonderful experiences with your friends and family building model railroads.
Here's How to Get Started Quickly and Easily with Your Dream Model Railroad
Lets get started.
The only two things that matter when you are preparing to start is Size or Scale and Electrical Current.
Let's dive right into size or scale:
Size (scale): There are many model train scales but once you choose one, your entire layout revolves around that scale. Reason being, all terrain, accessories; details are scaled to a specific size, if you start mixing scales within the layout the entire realistic aspect of the layout is thrown out the window. You will end up having different size trees and tracks and one especially important error that will happen is mishaps with tracks and wiring due to the difference in scales.
The bigger the scale the more room it acquires. Keep that in mind when choosing a scale based on the space your model train layout will have for itself. Be space conscious for indoor trains and tracks.
Different scales are not interchangeable.
Breakdown of the two most popular scales:
HO Scale – HO scale model trains are the most popular in the world and are responsible for a huge leap in demand due to consumer affordability dating back to around 1922. Because of its far-reaching popularity it is the most well developed scale with the largest selection of buildings, trees, tracks and everything. In this scale, 3.5 mm (0.14 in) represents 1 real foot (304.8 mm). Scale Ratio: 1/87
Supports: DCC and DC
HO was created after the First World War to meet the growing demand for a smaller more home friendly scale of model train. Up to this point you were stuck with O scale (very big – great for outdoors)
O Scale – The oldest model train scale, it's been around since the 1900's. It is the biggest scale available and perhaps the best choice for that want a tough/lasting indoor set up. O scale was originally designed to be durable, affordable and capable of surviving younger hands. Because of this, most model train stuff for this scale lacks overall detail and typically is less pleasing to the eye. For less detail and more running then the O scale is good for you and also durable for younger hands.
Now let's discuss electrical current:
DCC (digital command control): Is the best type of electrical current if you are running multiple trains at different speeds. DCC is more modern and allows for intricate layouts with numerous trains following their daily routes at varying speeds to ensure the most realistic layout possible. Just like real life, locomotives move at different speeds. Not going DCC from the start is almost futile, if you ever want to have a super realistic model train layout, you WILL have to eventually use DCC, might as well use it right off the bat.
For modest train layouts DC (direct current) can do the trick. When you turn on the DC switch on your layout, all the trains on every different track will start moving at the same speed. Biggest real world advantage of DC is the lower cost, majority of model trains that can be purchased that run on DC are less expensive than their dynamic DCC counterparts.
Next, learn detailed step by step directions on the following: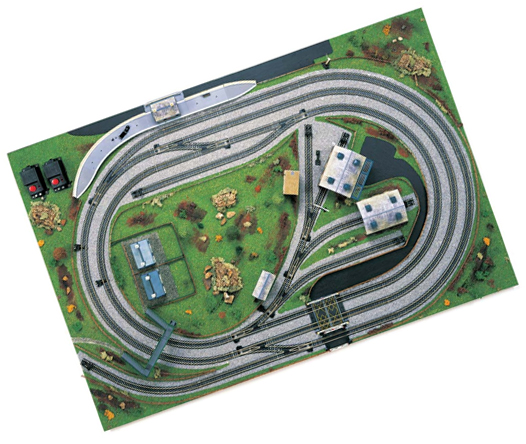 How to pick and build the perfect layout to suit your budget and the space you have available? One that will provide loads of fun for years to come
A full glossary to explain the model train language
All the track cleaning methods explained and what not to do. Easy ways to maintain and keep your layout clean… easily keep your trees and scenery free from dust and cobwebs
The 4 different track options explained and compared to allow you to make an informed decision on what you should be using
The best way to create grassed meadows and fields and fire scenes!
What repairs you should do yourself and when you should use an experienced repairer
The secrets to creating realism and an aged look… how to create rust, mud and tire marks on your rolling stock
Handling common track features – turnouts, reversing loops
How do you convert your analog layout to a DCC system and should you even consider DCC?
How to avoid those frustrating electrical shorts on your turnouts?
The most important part to building a model railroad is knowing exact step-by-step directions for planning, designing and building ahead of time. To avoid endless frustration due to limited space, derailment/wiring issues and wasted time trying to figure out, understanding the fundamental steps is crucial. The best feeling in the world as a model railroader is enjoying a fully operational layout with all the bells and whistles.
To master model railroad building will take countless hours trying to figure out the exact process for each part.
You must know each of the bullet points above to ensure your locomotives do not have erratic stops, derailments or lack of speed on gradients. and is a fully functional realistic model train layout.
Fortunately, you don't have to spend hours and money with trial and error, here's everything you need to know packaged into one resource.
:
YOU WILL ONLY SEE THIS PAGE ONCE.

DON'T MISS THIS INCREDIBLE DEAL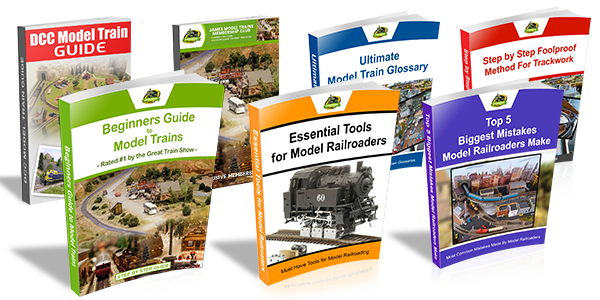 Click Image to View Offer
WARNING: THIS DISCOUNT OFFER WILL EXPIRE
at 11:59 PM on

Today only, I'm offering a rare 48.5% discount on my popular Model Railroading How To system.
In the next 5 minutes you can get my entire system (pictured above) for 48.5% off the normal price.
This complete Model Railroading How To System sells everyday for $97.00… Today you can save 48.5% and get the entire package for just $47!

In this book you will learn how to:
Repair model trains so you don't have to waste money and time at a hobby shop
Maintain model trains to look as stunning as when you first acquired them
Wire the perfect current flow so all of your trains run smoothly at different speed. This is one of the secrets for creating the most realistic model train layout possible
Convert DC to DCC and have intricate layouts with numerous trains on it, following their daily routes at varying speeds with no power issues
Create terrain and buildings from scratch , this will help you to build the layout of your dreams and save you tons of money on buildings, which are some of the most expensive accessories of a model railroad
Avoid common mistakes that every beginner makes that costs time, money and lots of frustration
Find cheap model train stuff, so you can free up your budget to spend on additional details for your model railroad
Build model train layout plans that will have your railroad looking display ready very quickly
And a ton of other valuable information that would take 10 to 15 different books, sitting on forums threads filtering the amateur hour content from the real deal content from experts. Get all of the information you need to build a model train layout all in one place
I can honestly say that this information guide is the best investment for model train beginners and past railroaders.
The main benefit is the the fact that an expert has put everything you ever need to know about building your first model train layout into one place and also provides a "members only" online library of video tips, tricks and secrets.
It may set you back a few bucks but the information is so valuable that it comes with a 60 Day Money Back Guarantee. This guarantee allows you to get a complete refund if you don't like it. No risk on your end, sounds like a no brainer!
View Model Train Book for Beginners – what do you have to lose?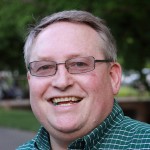 Sincerely,
James "Jim" Reynolds
Model Train Expert